Just for kicks, I used the camera on my Morotola V710 to take a shot looking down the hall on the way out of work today. I then e-mailed it to myself (typing e-mail addresses on a cell phone sucks, btw).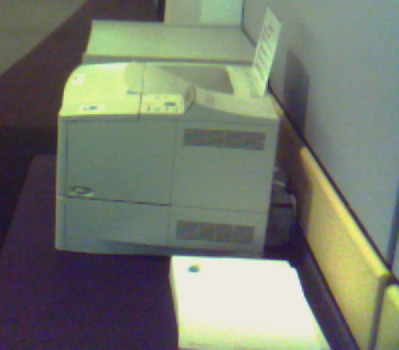 As you can see, the image quality isn't great (click it to see the whole thing). But I didn't exactly buy it for the image quality. The upload was surprisingly quick. This mobile stuff is all high-tech these days.
Posted by jzawodn at September 15, 2004 08:48 PM
Privacy:
I do not share or publish the email addresses or IP addresses of anyone posting a comment here without consent. However, I do reserve the right to remove comments that are spammy, off-topic, or otherwise unsuitable based on
my comment policy
. In a few cases, I may leave spammy comments but remove any URLs they contain.