Uhm, no.
I just don't get some people.
From: "Dan" <dan@stockmarketyellowpages.com>
To: <Jeremy@Zawodny.com>
Subject: Question about zawodny.com
Date: Wed, 23 Jul 2003 16:42:40 -0700
I emailed you a couple weeks ago regarding our site and was wondering if you had time to get to it. I see your link to finance.yahoo.com on your page http://jeremy.zawodny.com/ and am wondering if my site, www.StockMarketYellowPages.com , would also be useful to your visitors. It allows you to search for public companies based upon their descriptions. If you want to link to us you can place your site in our directory. You also can put our search on your site and make it look as if people are still on your site.
I wonít bother you again if you donít get back to me. Please email me if you have any questions.
Thanks,
Dan
Sorry, Dan.
Posted by jzawodn at
10:46 PM
Clouds
This is a little unexpected. We actually had a moderate amount of mid-day cloud cover today.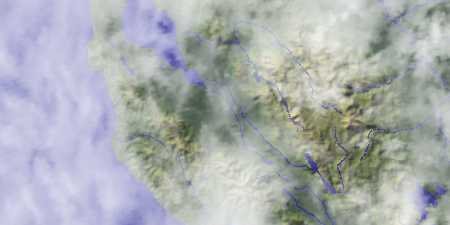 I'm not saying that's bad or anything. I rather like it. Unless it's a flying day, of course.
That reminds me, I really need to get back up in the air.
My friend Lance flew last Friday over the Tahoe area. He had a 280km glider flight and was over 16,000 feet a few times.
I've gotta get me some of that.
Posted by jzawodn at
05:03 PM