This is a little unexpected. We actually had a moderate amount of mid-day cloud cover today.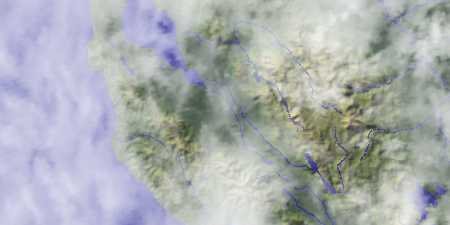 I'm not saying that's bad or anything. I rather like it. Unless it's a flying day, of course.
That reminds me, I really need to get back up in the air.
My friend Lance flew last Friday over the Tahoe area. He had a 280km glider flight and was over 16,000 feet a few times.
I've gotta get me some of that.
Posted by jzawodn at July 23, 2003 05:03 PM
Privacy:
I do not share or publish the email addresses or IP addresses of anyone posting a comment here without consent. However, I do reserve the right to remove comments that are spammy, off-topic, or otherwise unsuitable based on
my comment policy
. In a few cases, I may leave spammy comments but remove any URLs they contain.