I was cleaning up some email recently and decided to click on what I believed was a poorly targeted advertisement. It really wasn't interesting, but I was curious to see what page it led to. I figured that might give me an idea why it was selected in the first place.
Here's the advertisement: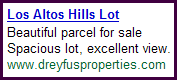 Okay, so I should expect to see a page that contains info on a lot that's for sale in Los Altos Hills, right?
Well, not so much...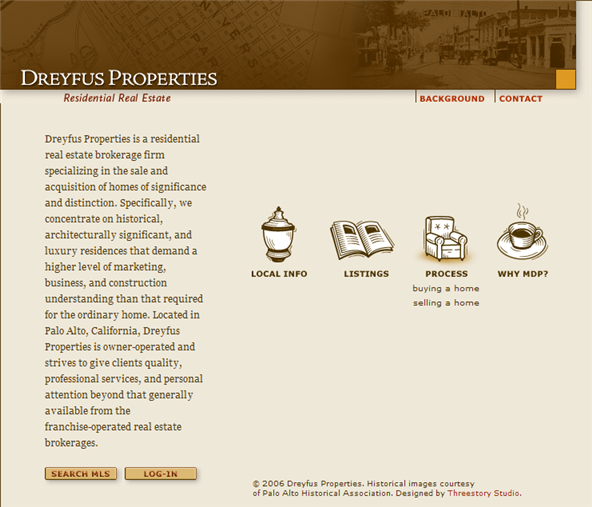 (click image for full sized version)
What a waste of modern technology. I should have been linked directly to the property they were advertising, not their front door.
AdWords advertisers need to realize that having relevant ads is only half the battle. If the landing page isn't also relevant, you're going to lose people.
Posted by jzawodn at November 11, 2006 11:08 AM
Privacy:
I do not share or publish the email addresses or IP addresses of anyone posting a comment here without consent. However, I do reserve the right to remove comments that are spammy, off-topic, or otherwise unsuitable based on
my comment policy
. In a few cases, I may leave spammy comments but remove any URLs they contain.