As much as I love Gmail, it occasionally does things that make me chuckle and scratch my head a bit.
Take, for example, this email message that's clearly an eBay phishing attempt. I've inserted a red arrow to point at the amusing disconnect between the advertising and/or related links and the spam/phishing filter.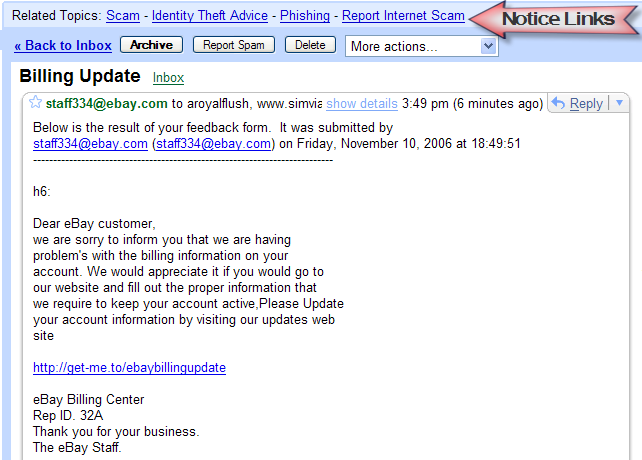 Apparently the "related topics" algorithm is pretty good at identifying phishing attempts. Perhaps that should be factored into the filtering as well?
Heh.
Posted by jzawodn at November 10, 2006 04:11 PM
Privacy:
I do not share or publish the email addresses or IP addresses of anyone posting a comment here without consent. However, I do reserve the right to remove comments that are spammy, off-topic, or otherwise unsuitable based on
my comment policy
. In a few cases, I may leave spammy comments but remove any URLs they contain.