I had fun flying yesterday. Launching at 12:45pm with a local tow, I made it down to the Hernandez Dam and back. I even had a side trip to Gilroy after passing by the San Luis Reservoir. Here's a picture:
I've also posted my flight trace on OLC. Here's a scaled down version of my route.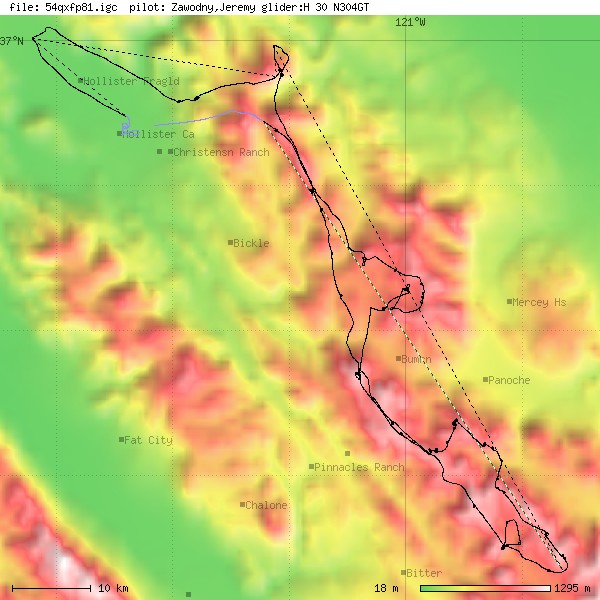 Isn't all this GPS technology cool? :-)
Sadly, it wasn't until after I was on the ground that I noticed I was just a few km short of a 200km flight.
Oh, well. Next time!
Posted by jzawodn at April 27, 2005 06:09 PM
Privacy:
I do not share or publish the email addresses or IP addresses of anyone posting a comment here without consent. However, I do reserve the right to remove comments that are spammy, off-topic, or otherwise unsuitable based on
my comment policy
. In a few cases, I may leave spammy comments but remove any URLs they contain.