This is very, very interesting.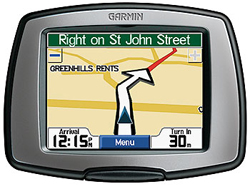 Nokia has announced their intent to buy NAVTEQ, one of the few providers of mapping data to both on-line companies like Yahoo! and Google, as well as the in-car companies like Garmin and TomTom.
I expected someone like Microsoft or Google to acquire NAVTEQ, not a mobile company like Nokia. I'm not saying that it doesn't make sense--merely that I'm a bit surprised by this deal.
Tele Atlas, another data provider in this space is often used as a supplemental data provider by these same companies. So it'll be interesting to see what happens next.
Update: It looks like (as seen in the comments below) that Tele Atlas has already been gobbled up by TomTom. The plot was already thicker than I realized...
Posted by jzawodn at October 01, 2007 09:20 AM
Privacy:
I do not share or publish the email addresses or IP addresses of anyone posting a comment here without consent. However, I do reserve the right to remove comments that are spammy, off-topic, or otherwise unsuitable based on
my comment policy
. In a few cases, I may leave spammy comments but remove any URLs they contain.