I just installed PwdHash and decided to snapshot my current list of installed extensions.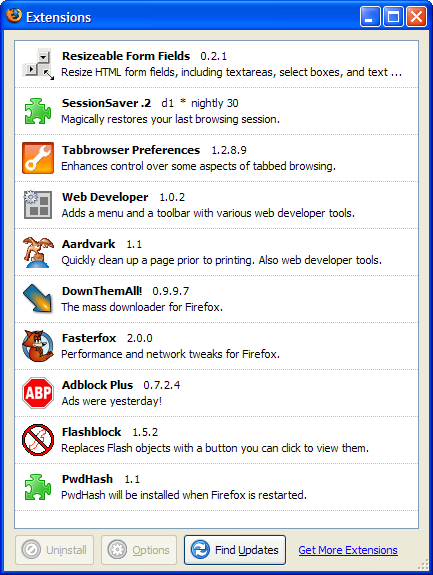 Yeah, I'm lame and haven't upgraded to Firefox 2.0 yet. I should do that someday, but honestly it feels a bit like upgrading to Apache 2.0: a good idea, but no compelling need.
Am I missing any good ones?
Posted by jzawodn at January 25, 2007 03:31 PM
Privacy:
I do not share or publish the email addresses or IP addresses of anyone posting a comment here without consent. However, I do reserve the right to remove comments that are spammy, off-topic, or otherwise unsuitable based on
my comment policy
. In a few cases, I may leave spammy comments but remove any URLs they contain.