I finally got the filters for my Canon Digital Rebel and decided to bring it down to the airport today. Before and after flying I shot over 150 pictures, but the P-51 shot below is my favorite of the set.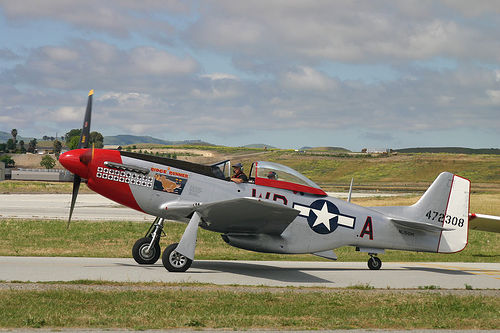 There's quite a variety of planes you can see there on any day of the week: biplanes, war birds, business jets, gliders, and even ultralights.
Posted by jzawodn at May 15, 2005 08:03 PM
Privacy:
I do not share or publish the email addresses or IP addresses of anyone posting a comment here without consent. However, I do reserve the right to remove comments that are spammy, off-topic, or otherwise unsuitable based on
my comment policy
. In a few cases, I may leave spammy comments but remove any URLs they contain.