In the process of checking the spelling on the previous posting, the spell checker in w.bloggar tried to "correct" me in a rather amusing way: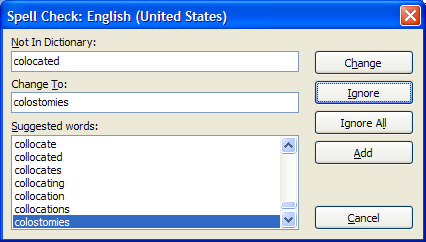 Maybe it thinks my colocated servers are crap?
Either way, that we me on the floor laughing for a few minutes. These are not the droids you're looking for. Move along.
Posted by jzawodn at February 14, 2005 06:49 PM
Privacy:
I do not share or publish the email addresses or IP addresses of anyone posting a comment here without consent. However, I do reserve the right to remove comments that are spammy, off-topic, or otherwise unsuitable based on
my comment policy
. In a few cases, I may leave spammy comments but remove any URLs they contain.