On this fine April 1st, Google brings us a visual representation of the accelerating decline of PageRank: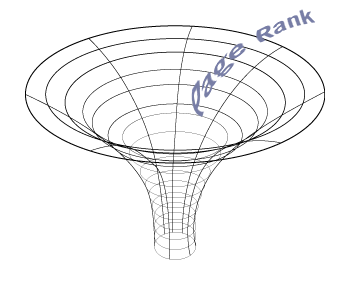 If only that image had existed a year ago. (Yes, that post is about one year old.)
On a related note, thanks to Google for making this year's April Fool's Day so damned entertaining on so many different levels. Keep up the excellent work and teasing.
Posted by jzawodn at April 01, 2004 11:00 AM
Privacy:
I do not share or publish the email addresses or IP addresses of anyone posting a comment here without consent. However, I do reserve the right to remove comments that are spammy, off-topic, or otherwise unsuitable based on
my comment policy
. In a few cases, I may leave spammy comments but remove any URLs they contain.