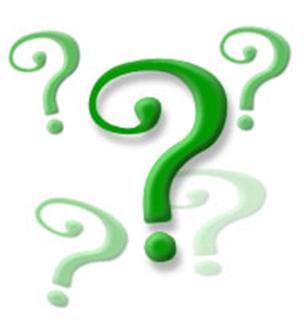 Reading the comments to Patterns for email as work conversation, I came across a comment that hit on something I see all too often (and am certainly guilty of myself):
Iím definitely trying to get people used to the idea that I may only answer e-mails during two periods a day, but that if they have something quick, Iím available via IM. The issue really revolves around that I need some uninterrupted/uninterruptible chunks of time during the day or I feel like I have ADD, bouncing from issue to issue. Also, to a certain extent, I find that the people who work for me will, if Iím available, use asking me something as a substitute for thinking (this Iíve learned after years of being instantly available and then wondering why the people working for me donít seem to be developing critical thinking skills).
It's really, really tempting when you're busy and heave deadlines looming to just ask the guy (or girl) who you know will know the answer. Sometimes it doesn't even enter your thinking because you're focused on accomplishing something else. And it's equally hard to estimate the impact of your interruption on their productivity, concentration, and focus.
The real trick, I think is finding a way to handle this that's polite yet firm. And when you're the sort of person who's more apt to say "yes" than "no" when someone asks for help, it's difficult to help coworkers understand that you'd rather they learn to fish instead of coming to you for one when they're hungry.
Do you run into this very often? If so, how do you handle it?
Posted by jzawodn at March 20, 2008 02:36 PM
Privacy:
I do not share or publish the email addresses or IP addresses of anyone posting a comment here without consent. However, I do reserve the right to remove comments that are spammy, off-topic, or otherwise unsuitable based on
my comment policy
. In a few cases, I may leave spammy comments but remove any URLs they contain.