I'm writing this from gate H2 at Chicago's O'Hare Airport as I wait to board a flight to Kalamazoo, Michigan to pick up a Cessna 182. N601SF is a 1979 model that's sitting in a hangar at Kirsch Municipal Airport in Sturgis.
A few weeks ago I wrote Flying the Cessna 182 Skylane: My Checkout Story and mentioned the airplane waiting to be picked up. After numerous weather delays and cancellations (this is the third "attempt"), it looks like things will be clear enough to make the journey.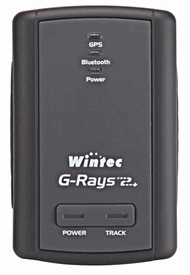 Our tentative plan is to set out from Sturgis on Friday morning, aiming to fly as far southwest as we can before dark. Hopefully we'll make it to Tulsa, Witchita, or somewhere in that vicinity. On Saturday, I like to shoot for the south end of the Rocky Mountains, hopefully ending up somewhere near Flagstaff. Then on Sunday, we should have a fairly easy ride back to San Jose,
Back in April of 2006, we had an adventure bringing Citabria N5156X back to California from Texas. This journey is going to be quite a bit colder and hopefully a bit less "interesting" (in a Chinese proverb sort of way).
Anyway, I'll try to post updates: GPS traces each day and photos. I brought along my new Wintec WBT-201 GPS data logger. So I should have some fun geo data to play with. I've experimented with it driving around and hacked together stuff like this so far. More to come.
So far the weather is looking like it'll mostly cooperate. Let's hope it stays that way. :-)
Posted by jzawodn at December 13, 2007 01:22 PM
Privacy:
I do not share or publish the email addresses or IP addresses of anyone posting a comment here without consent. However, I do reserve the right to remove comments that are spammy, off-topic, or otherwise unsuitable based on
my comment policy
. In a few cases, I may leave spammy comments but remove any URLs they contain.