Dear Lazyweb,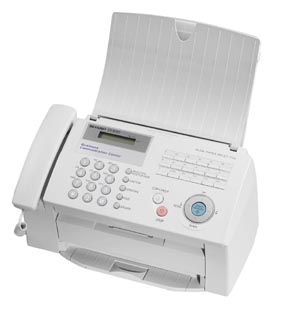 I seem to find myself needing to send (and occasionally receive) faxes now and then.
When I'm at work, this is no big deal. I can abuse the company fax machine for a few minutes here and there. But sometimes I'm at home or have some downtime in a waiting room or at a conference booth and would like to use the big, bad Internet to solve this high-tech communications problem.
Can you recommend a free or cheap (maybe one that accepts PayPal) service that takes documents (TIFF or PDF) via web form and will fax them to the number of my choice?
I keep thinking that the fax will die off, but it continues to add work to my life.
Thanks!
Posted by jzawodn at September 06, 2007 12:37 PM
Privacy:
I do not share or publish the email addresses or IP addresses of anyone posting a comment here without consent. However, I do reserve the right to remove comments that are spammy, off-topic, or otherwise unsuitable based on
my comment policy
. In a few cases, I may leave spammy comments but remove any URLs they contain.