I almost never play computer games anymore. I grew up with the "classic" gaming consoles as a kid (Atari, Intellivision, etc.) and then had a Commodore 64 with lots of games. So I really had my fill early on in life.
But for reasons I cannot explain, I followed a link to Desktop Tower Defense earlier this week and have not been the same since.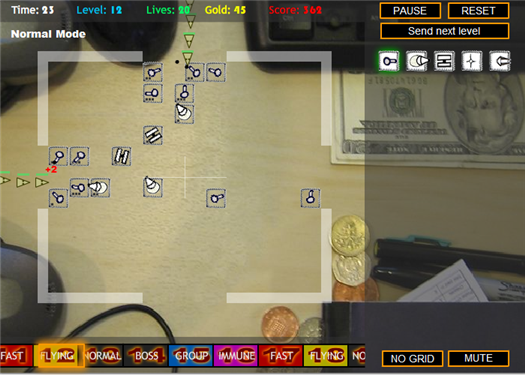 The lack of posting here in the second half of this week (especially to my linkblog) has been a direct result of attempting to beat this highly addictive game.
Whatever you do, please DO NOT click the link and start playing that game. You may find yourself in the very same time warp that I did...
You have been warned.
Posted by jzawodn at March 23, 2007 10:53 AM
Privacy:
I do not share or publish the email addresses or IP addresses of anyone posting a comment here without consent. However, I do reserve the right to remove comments that are spammy, off-topic, or otherwise unsuitable based on
my comment policy
. In a few cases, I may leave spammy comments but remove any URLs they contain.