Last week I was at the hardware store trying to find a glue gun as well as a soldering gun that's more powerful than the lame 20 watt pencil I already had. I succeeded on both counts and came away with an extra bonus find.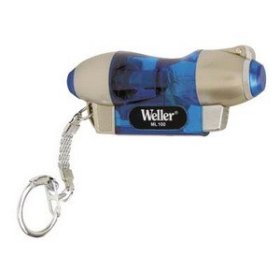 The Weller Mini Torch (or Weller ML-100 as it is listed on some sites) is simply more fun than any keychain tool should be.
That probably has something to do with the fact that I've had a mild case of pyromania since I was old enough to understand was fire is.
But still. It's a cool little toy that refills from a standard butane cylinder.
Posted by jzawodn at January 12, 2007 10:14 PM
Privacy:
I do not share or publish the email addresses or IP addresses of anyone posting a comment here without consent. However, I do reserve the right to remove comments that are spammy, off-topic, or otherwise unsuitable based on
my comment policy
. In a few cases, I may leave spammy comments but remove any URLs they contain.