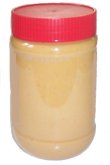 Over the weekend someone sent me email that, among other things, said roughly: "Iím glad to see that APIs weren't on the list of things Brad Garlinghouse wants to get rid of. That means you're safe, right?"
I thought about that for a few seconds and the replied with something like this:
If part of Yahoo's problem is that it tries to be everything to everyone (and it is), then APIs are part of the solution. By offering up web services that encapsulate the core things we're really good at, we'd be able to stop trying to be everything to everyone. Why? Because others would have the raw materials needed to come in and fill the gaps (or the "long tail", if you prefer). We'd be part of the solution without necessarily having to do all the work.
That's how I see it.
Now, if you're one of the people who's asked me what I think about all this... here's my answer: Brad is very right about some things and terribly wrong about others.
Posted by jzawodn at November 20, 2006 11:42 AM
Privacy:
I do not share or publish the email addresses or IP addresses of anyone posting a comment here without consent. However, I do reserve the right to remove comments that are spammy, off-topic, or otherwise unsuitable based on
my comment policy
. In a few cases, I may leave spammy comments but remove any URLs they contain.