If you're a programmer or otherwise involved in creating software, you should really be reading The Daily WTF. Where else will you see gems like this?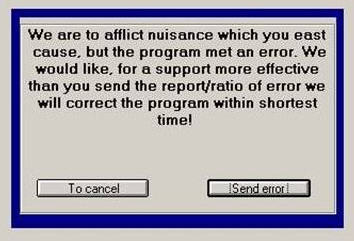 There's a good selection of seriously messed up development stories there too. The recently posted Very Slow Service is one of my favorites. It's a great little database optimization story with a very predictable and political outcome.
Posted by jzawodn at October 20, 2006 03:16 PM
Privacy:
I do not share or publish the email addresses or IP addresses of anyone posting a comment here without consent. However, I do reserve the right to remove comments that are spammy, off-topic, or otherwise unsuitable based on
my comment policy
. In a few cases, I may leave spammy comments but remove any URLs they contain.