I think these pretty much speak for themselves...
First off, we have one of the dumbest bits of SEO spam I've seen in a long time: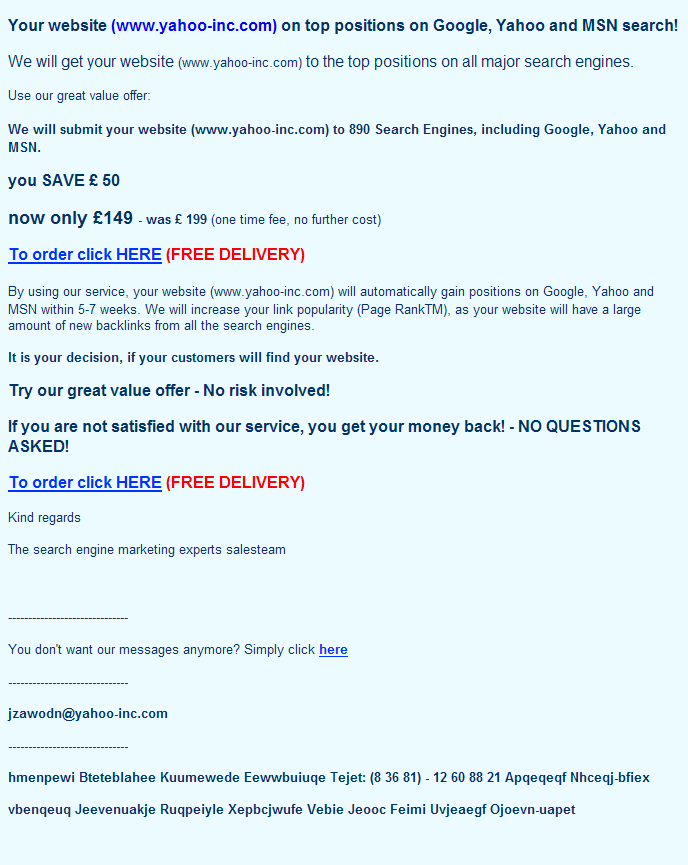 (For those who don't "get it", realize that www.yahoo-inc.com 404s.)
And then one of the weirdest attempts at a blog comment.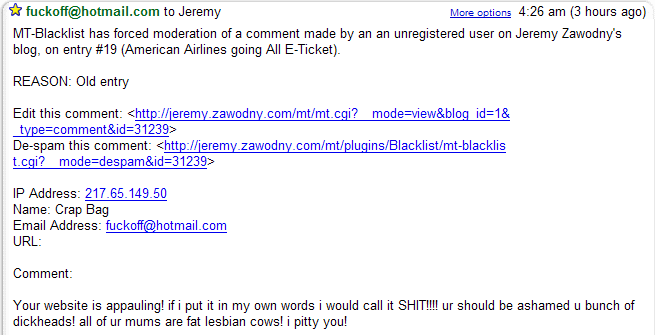 Both of these make me question the long-term prospects for the human race. But maybe I've just got a case of the Mondays.
Posted by jzawodn at October 09, 2006 07:39 AM
Privacy:
I do not share or publish the email addresses or IP addresses of anyone posting a comment here without consent. However, I do reserve the right to remove comments that are spammy, off-topic, or otherwise unsuitable based on
my comment policy
. In a few cases, I may leave spammy comments but remove any URLs they contain.