That's exactly what this video illustrates.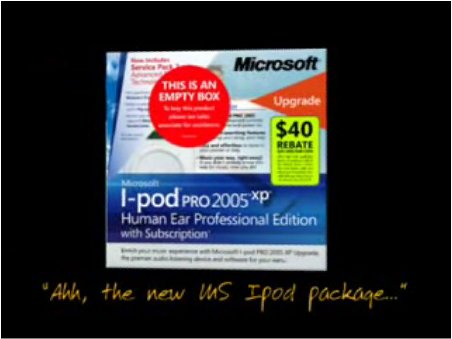 Starting with the standard Apple iPod packaging, it walks you thru the process of "Microsoftizing" the packaging an marketing language.
Funny stuff, mostly because it's true. :-)
Posted by jzawodn at March 01, 2006 12:58 PM
Privacy:
I do not share or publish the email addresses or IP addresses of anyone posting a comment here without consent. However, I do reserve the right to remove comments that are spammy, off-topic, or otherwise unsuitable based on
my comment policy
. In a few cases, I may leave spammy comments but remove any URLs they contain.