Before heading off to SES New York (I still need to pack), I took a minute to try out the new Ask.com (formerly Ask Jeeves):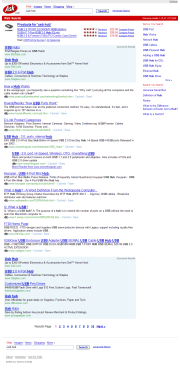 And noticed some striking similarities to Google: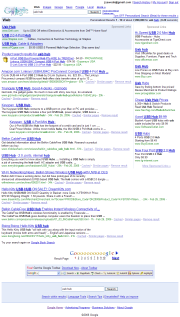 Common colors for sponsored links (though the ones on Ask.com don't "work" if you click in the bluespace that has no text under it), navigation at the top and bottom, color bar, and so on.
Heh.
Posted by jzawodn at February 27, 2006 11:09 AM
Privacy:
I do not share or publish the email addresses or IP addresses of anyone posting a comment here without consent. However, I do reserve the right to remove comments that are spammy, off-topic, or otherwise unsuitable based on
my comment policy
. In a few cases, I may leave spammy comments but remove any URLs they contain.