And they want their error message back!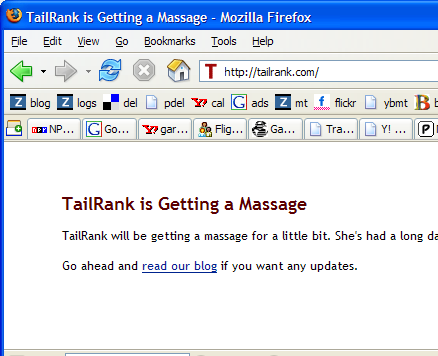 (Inspired by Kevin Burton's "Hey Yahoo..." rant.)
Seriously, you couldn't come up with your own downtime message? Flickr gets a massage, Bloglines has a plumber, etc.
Posted by jzawodn at February 14, 2006 07:23 AM
Privacy:
I do not share or publish the email addresses or IP addresses of anyone posting a comment here without consent. However, I do reserve the right to remove comments that are spammy, off-topic, or otherwise unsuitable based on
my comment policy
. In a few cases, I may leave spammy comments but remove any URLs they contain.