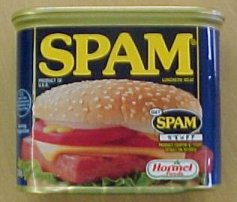 Danny Sullivan of Search Engine Watch has been running a quantitative comparison of the spam filtering capabilities of Gmail, Yahoo! Mail, and SpamCop. His first report shows that SpamCop is the most effective, while Yahoo catches the least spam but has the highest false positive rate, while Gmail is in the middle of the road. It's interesting to note that Gmail has zero false positives for Danny.
His second report shows similar numbers, though the false positive rate on Yahoo has decreased and Gmail's perfect record is tarnished. In his most recent report we see that Gmail and SpamCop are quite similar in the percentage of spam caught and the false positives. And the flase positive rate on Yahoo is back up in the 5% range.
Posted by jzawodn at January 17, 2006 07:44 AM
Privacy:
I do not share or publish the email addresses or IP addresses of anyone posting a comment here without consent. However, I do reserve the right to remove comments that are spammy, off-topic, or otherwise unsuitable based on
my comment policy
. In a few cases, I may leave spammy comments but remove any URLs they contain.