In about 5 hours I hop on a flight from San Jose to Japan. I'm visiting Yahoo! Japan for a few days. I'll arrive Friday evening and am participating in a Search Symposium that Y! Japan is hosting on Saturday. I'll give two brief presentations about Search and be there to answer questions.
I think I'm on my own Sunday, so if the weather cooperates I'll probably get a one day subway pass and roam the city a bit. Tokyo happens to be quite friendly to non-Japanese speaking visitors--well, at least those who can read or speak English. There are lots of dual language signs. Maybe I'll find the Japanese version of my book in a bookstore. :-)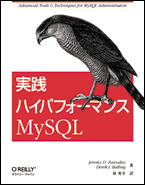 *
Monday I'm in the Y! Japan office for most of the day before I catch my 6pm flight back home. Amusingly, I'll arrive home before I left. Aren't time zones funny?
I'll try to post some pictures while I'm gone. If I'm lucky my sleep schedule won't be too screwed up.
Posted by jzawodn at March 03, 2005 07:08 AM
Privacy:
I do not share or publish the email addresses or IP addresses of anyone posting a comment here without consent. However, I do reserve the right to remove comments that are spammy, off-topic, or otherwise unsuitable based on
my comment policy
. In a few cases, I may leave spammy comments but remove any URLs they contain.