Well, if I took it seriously it would. Luckily I'm jaded enough to know better than that.
For the second time in my 4.9 years at Yahoo, I have the pleasure of taking part in one of their self-assessment systems. To start, they send you an e-mail message (and by "e-mail message" I mean word document attached to an empty message with a vague subject line like "Gallup SF34 E-Learning" instead of "Instructions for completing the Gallup on-line assessment").
The attached document contains the following paragraph:
This is the beginning of a journey of strengths discovery that has the potential to enrich your personal life and accelerate your professional growth and performance. Through this process you will gain valuable insights about your own best formula for success and acquire a new language for talking about talent with other people at Yahoo!.
And that's where the gag reflex begins.
Having been subjected to their "Strengths Finder" self-assessment before, I'm less than excited about this "journey" and how it's likely to "enrich my personal life".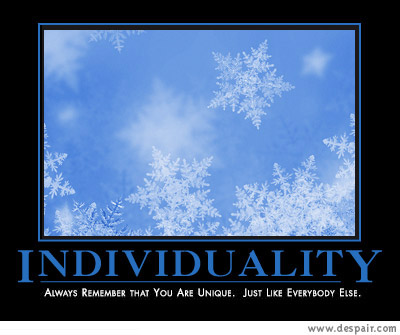 In reality, it's like a standardized test with 180 questions. The differnce is that you spend time trying to answer multiple choice questions when, in reality, the best answer is rarely even there. So you either have to approximate or make a selection based on what you think they're after. And you're not really answering them as much as you're stating some vague notion of a preference. And you have only 20 seconds to decide on each question. Then, when the results come, you realize that you're just like unique--just like everybody else.
Maybe this time around I'll post the results here. That could be amusing.
Posted by jzawodn at November 29, 2004 12:25 PM
Privacy:
I do not share or publish the email addresses or IP addresses of anyone posting a comment here without consent. However, I do reserve the right to remove comments that are spammy, off-topic, or otherwise unsuitable based on
my comment policy
. In a few cases, I may leave spammy comments but remove any URLs they contain.