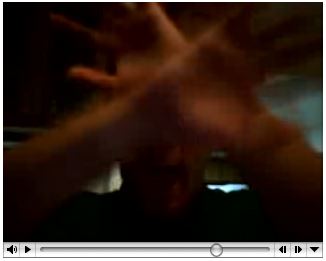 Ever wondered what happens when you have 5 minutes of spare time, a new Powerbook, an iSight camera, and a copy of iMovie handy?
You make a lame movie, of course!
Really, it's dumb. Don't watch it. I warned you. It has absolutely no redeeming qualities whatsoever. The intro "title" sequence is as long as the "action" is.
On a positive note, once I get a real digital video camera (more on that later), mount it in my glider, and spend a lot of time with iMovie I think I'll be able to make something very cool. But it's probably gonna take a lot of practice.
Posted by jzawodn at May 08, 2004 09:51 PM
Privacy:
I do not share or publish the email addresses or IP addresses of anyone posting a comment here without consent. However, I do reserve the right to remove comments that are spammy, off-topic, or otherwise unsuitable based on
my comment policy
. In a few cases, I may leave spammy comments but remove any URLs they contain.