[ Extras ]
Sunset at Lakeside
The ultimate goal of our spontaneous trip to Lakeside was to view the sunset over Lake Erie. Unfortunately, it had mostly clouded over by the time we arrived. In any case, we snapped a few pictures of us at the end of the pier.
---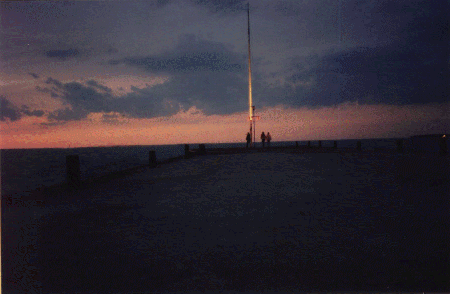 Click on the image to see a larger version.
Pictured (from left to right and front to back) are: people too small to identify. To see who was there, see the group after lakeside.
---
Jeremy D. Zawodny / jzawodn@bgnet.bgsu.edu

Updated: April 20th, 1997